Route Trucks Servicing all of the
U.S.A.
AND
Canada
Material Shipped Inexpensively and Immediately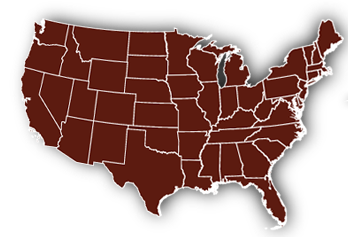 Let Us Worry About the Shipping!
Having Perforated Metal shipped is simple and easy. Just tell us where you are located and we will figure out the shipping costs for you.
PERFORATED METAL SIDING AND ROOFING IS IN STOCK IN THE FOLLOWING FINISHES:
GALVALUME®, PAINTED POLAR WHITE, A606-4 (AKA CORTEN)
CUSTOM PERFORATION PATTERN AND FINISHES ARE AVAILABLE. PLEASE CLICK ON THE REQUEST A QUOTE ICON AND FILL IN THE SPECIFICS.
| | | | | | | |
| --- | --- | --- | --- | --- | --- | --- |
| Details | Perforated 7/8" Corrugated is in stock and can be made at any length. 24Gauge or 20 Gauge Galvalume®, 24 Gauge Painted Polar White, 22 Gauge A606-A (Aka Corten) .127 Round Holes With 7/32" Stagger and a 30.5% Open Area. Custom finishes, gauges, and perforation patterns are available. Please Click on the request a quote icon and fill in the specifics. | | | Details | Perforated Western Rib is in stock and can be made at any length. 24 Gauge or 20 Gauge Galvalume®, 24 Gauge Painted Polar White, 22 Gauge A606-4 (Aka Corten) .127 Round Holes With 7/32" Stagger and a 30.5% Open Area. Custom finishes, gauges, and perforation patterns are available. Please Click on the request a quote icon and fill in the specifics. | |
| | | | | | | |
| Details | Perforated R Panel is in stock and can be made at any length. 24 Gauge or 20 Gauge Galvalume®, 24 Gauge Painted Polar White, 22 Gauge A606-4 (Aka Corten) .127 Round Holes With 7/32" Stagger and a 30.5% Open Area. Custom finishes, gauges, and perforation patterns are available. Please Click on the request a quote icon and fill in the specifics. | | | Details | A606-4 (Aka Corten) can be done in flats, coil, and metal siding/roofing. .127 Round Holes With 7/32" Stagger and a 30.5% Open Area, 22 Gauge Custom finishes, gauges, and perforation patterns are available. Please Click on the request a quote icon and fill in the specifics. | |
| | | | | | | |
| Details | Perforated flats are in stock at 46' width and can be made to any length. 24 Gauge or 20 Gauge Galvalume®, 24 Gauge Painted Polar White, 22 Gauge A606-4 (AKA Corten) .127 Round Holes With 7/32" Stagger and a 30.5% Open Area. Custom finishes, gauges and perforation patterns are available. Please Click on the request a quote icon and fill in the specifics. | | | Details | Perforated coil is in stock at 46" widths. 24 Gauge Galvalume®, 22 Gauge A606-4 (AKA Corten) .127 Round Holes With 7/32" Stagger and a 30.5% Open Area. Custom finishes, gauges, coil widths, and perforation patterns are available. Please Click on the request a quote icon and fill in the specifics. | |
| | | | | | | |
| Details | Metal Roofing and Siding in a variety of panel styles, finishes, and gauges. | | | Details | Corten and Bare Steel. Available in Metal Roofing, Wall Panels, Flats, and Coil. | |